September 17th  SAQ Cellier release Bordeaux wine tasting
Recently were invited by SAQ Cellier for a tasting, wine reviewers, sommeliers, bloggers and wine lovers who follows SAQ Cellier Facebook page. Were in front of us: Bordeaux wines from this Thursday, September 17th release.
We had eight wines to taste and to goal was to talk about our impression on them.
Of course some wines were better than others. Here is my personal top 3: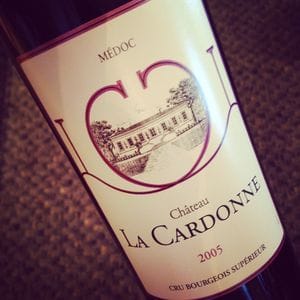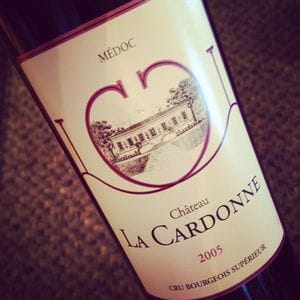 Château La Cardonne Médoc Cru Bourgeois 2005 (26,20$ – 11095121)
Medium garnet color. Fine aromas with a gentle scent of evolution with earth and tea notes, but still have fruit and spices left in it. It is on the palate that the wine really showed its prettier side with finesse, lenght and was more ready to drink. Will pair well with many dishes rather than overpowering them. My favorite from the lineup at this tasting. At that price, it's a real deal.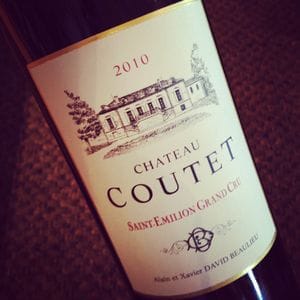 Château Coutet Saint-Emilion Grand Cru 2010 (35,25$ – 12592816)
Nice depth where black berry aromas join spices and flower notes in a very fine way. The wine is mouth coating even if a bit dry, but gives nice spicy fruits flavors. Lack some length, but is loaded with charm!
Château Hanteillan Haut-Médoc 2009 (24,00$ – 11396101)
Red berry aromas with tobacco, spices and earth, classic from the Cabernet-Sauvignon grape that leads in the blend of this wine. A bit intense at first, it also had some green bell pepper flavors. Being charmed by its spicy red fruits flavors, making it one of my favorite of this tasting.
Thanks to SAQ Cellier for the invite and at all the attendees for the good time spent together.
https://dansmonverre.ca/wp-content/uploads/2015/09/SAQ-Cellier-Bordeaux-Dégust_500.jpg
500
500
dansmonverre
https://dansmonverre.ca/wp-content/uploads/2015/01/trans-bordeaux_340.jpg
dansmonverre
2015-09-17 09:22:03
2015-09-17 09:22:03
Bordeaux wine tasting