PEC vineyard visit – Normand Hardie Winery
It was a Beautiful breezy day in the County. After good night sleep at Sandbanks Provincial Park we head to Norman Hardie's vineyard, a place which I appreciate so much for wines (You just have to follow my Instagram account to realize it, I open bottles of Norm's wines several times a year!) and for the wonderful setting.  It would be lie that to say that we don't go there for the pizza too!
A table was reserved for our group, warm welcome, we were expected. Only a short time later we have a glass of the new vintage of the Calcaire, the 2015, a blend of Chardonnay, Pinot gris and Riesling. This wine will put the tone for this visit! Fresh, lively, mineral and oh so much delicious, we liked it so much we left with some bottles after!
Then meeting with M.Hardie himself who goes table to table make sure that everyone is well served and have pleasure while being omnipresent on the patio, giving vigorous and generous handshake, just like the place!
Follows pizza baked in an exterior wood oven (the best pizzas which I ate – if I exclude those made by my wife), a glass of 2014 County Chardonnay, 2014 Cab Franc (the wine I prefer – since I've known this winery), all this under a radiant sun. We had a blast! The crowed patio confirms the popularity of the place, well known for its pizzas as well.
How to continue the visit? With a stop at the tasting bar of course ! We enjoyed it the 2015 Riesling, just bottled, made of County and Niagara fruits. Mineral, round on the palate at first then the finish kicks in with a good aciditylesvel and flavors of citrus fruits. Then we had the 2013 Niagara Chardonnay, more lively than the other enjoyed vintages, with notes of smoke and not too tropical / ripe fruit flavors, making this vintage quite good and well made. The 2014  County Chardonnay is a little more oaky at this stage, but a bolder acidity gives to the wine liveliness and some freshness while being a tad more complex and mineral than its cousin from Niagara. This last wine will be really beautiful in 1 – 3 years.
Then followed the red wines, all from the 2014 vintage, with Pinots giving red berry notes, some spices, a gentle minerality, and a slow but blooming complexity with a green and typical note of cooler area Pinot, bringing this near quench thirsty-filler capacity paired with ease of drinking. And the Cab Franc… theirs is so good! Just enough concentration, it's fresh, spicy, juicy, it drinks so well and what about the alcohol level, not even reaching 11%! Bought some bottles of this one, again. Got to have enough bottles in the cellar to last until the next vintage release…
Quick thank you talk with Norman before going back to our camp site to this very occupied man who has to run to the airport to catch a flight to England where he was part of the International Cool Climate Wine Symposium, which the results of his wine can be found here in an article published on Jancis Robinson website.
One again we had a great moment, quite occupied, as the staff was too! We ended that day at the beach, located only a few minutes from the winery with a glass of Cab Franc in our hands…
Special thanks to Sean and Claude, two personaly known staff members for their time !
As this visit ends, the desire to come back is already there, wishing to be back as soon as possible…
The winery's website: normanhardie.com
The agency who is representing Norman Hardie in Québec: vindamejeanne.com
For my other tasting notes on Norman Hardie wines from my blog: more tasting notes of Norman Hardie's wines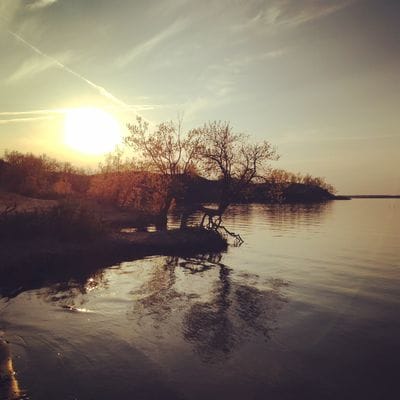 https://dansmonverre.ca/wp-content/uploads/2016/06/Norman-Hardie-Winery.jpg
500
500
dansmonverre
https://dansmonverre.ca/wp-content/uploads/2015/01/trans-bordeaux_340.jpg
dansmonverre
2016-06-04 09:09:38
2016-06-04 09:09:38
PEC vineyard visit - Normand Hardie Winery